---
{{item.currency}}
{{pricing}}
---
---
{{item.currency}}
{{pricing}}
{{item.currency}} {{item.normalPrice}}
---
{{item.currency}} {{pricing}} - Out of Stock

Congratulations! You are getting married and you want everything to be perfect from start to finish. We will create a professionally choreographed dance for you, specific to your own special song, taking into consideration your ability, your dress as well as your personal style and preferences.*
The first dance at the reception is always a big thing. It symbolizes that the two of you will be dancing together for the rest of your lives in everything that you do.
No previous dance experience is required, regardless of age, size or fitness levels.
Please click here to view our pricelist.*
You are also welcome purchase a bridal package for the bridal party and father & mother of the bridal pair. We have different packages to accommodate every bride-to-be and we can also customize packages to suit your particular needs.
Contact us today to book your first COMPLIMENTARY consultation* to discuss a package perfect for you.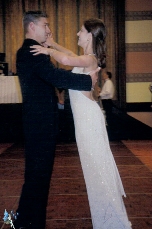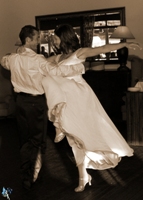 Other products and services: Social Ballroom and Latin American Dancing, Designer Childrens Clothing,Designer Childrens Bedrooms, Dancing at Corporate Functions, Group Dancing and Tiny Tots
Gallery